IR Hyperspectral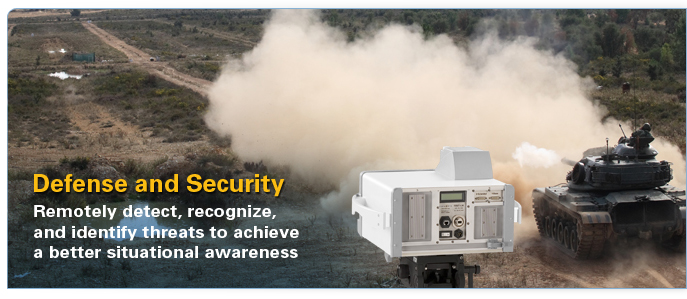 Growing concern for Homeland Security has Defence organizations looking for new ways to detect, recognize, and identify threats to achieve a better situational awareness.
Defense and Security applications include :
Standoff chemical detection and identification
of gases (CWAs & TICs)
Standoff chemical detection and identification
of surface contaminants
Infrared signature acquisition of targets
Surveillance
Illicit and clandestine laboratories detection (explosives and drugs)
Detection of buried improvised explosive devices (IEDs)
Unexploded ordnance and landmines detection
Explosion characterization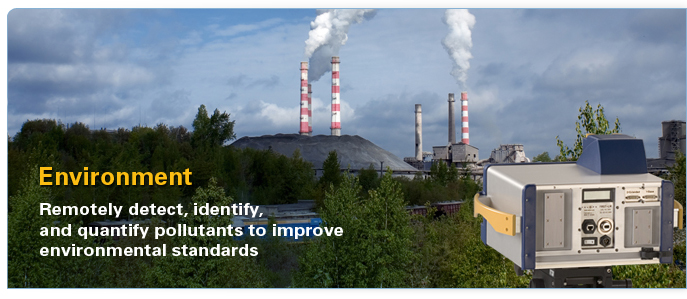 With growing concern for the environment, it is becoming increasingly important to monitor and control what is being emitted into the atmosphere wether it be from flares, torches or other polluting sources.
Environment applications include :
Leak detection
Pollution monitoring
Forest fire monitoring
Flare measurement
Standoff emission characterization of smokestacks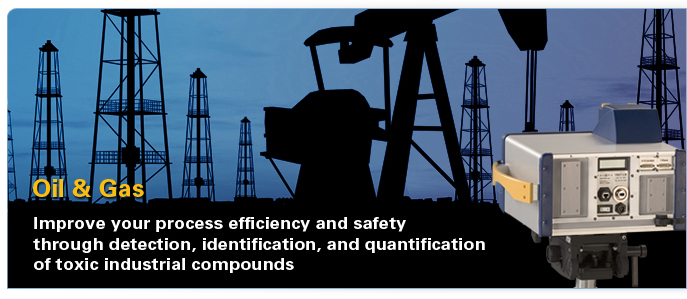 Improve your process efficiency and safety through detection, identification, and quantification of toxic industrial compounds in major upstream and downstream Oil&Gas industries.
Oil & Gas applications include :
Upstream emission characterization
Downstream emission characterization
Emission characterization of flares
Emission characterization of chimneys
Oilsands standoff monitoring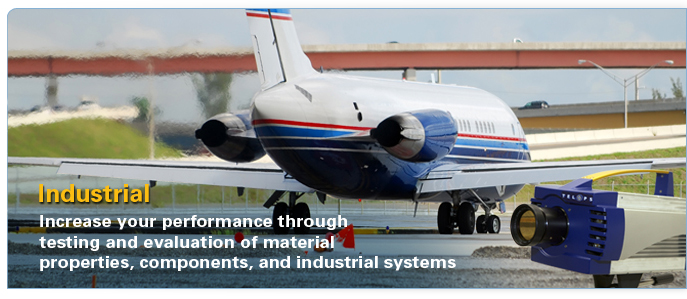 Increase your performance through testing and evaluation of material properties, components, and industrial systems.
Industrial applications include :
Jet Engine Characterization
Non-Destructive Testing
Industrial Processes
Quality Control
Geology, Industrial, and Earth Mapping